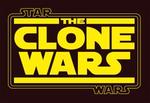 After viewing the
new footage
from season 2 of
The Clone Wars
, TFN reader Matthieu ("mMathab") sent over the following in regards to some clothing inspiration he noticed:
"Are the new TCW season 2 Queen and guards clothing design inspired by EP1 official sketches for Amidala and Sith? Judge by yourself"
Thanks Matthieu! Click on the pictures for the full view.


| | |
| --- | --- |
| September 29, 2009 | The Clone Wars Press Junket Coverage |
| September 26, 2009 | TCW: "Hostage Crisis" Decoded Now Online |
| September 26, 2009 | Downloadable TCW Goodies! |
| September 24, 2009 | Ashley Eckstein Talks TCW Season 2 |
| September 24, 2009 | TCW S2 Concept Art |
| September 23, 2009 | TCW Australian DVD's #3 & #4 |
| September 20, 2009 | George Lucas & Dave Filoni Talk TCW S2 |
| September 19, 2009 | TCW: "Mystery Of A Thousand Moons" |
| September 15, 2009 | New Details For The Clone Wars DVD #2 |
| September 15, 2009 | Get To Know Cato Parasitti From TCW |
| September 14, 2009 | TCW Season 2 Promo Videos Galore! |
| September 10, 2009 | Cad Bane Speaks! |
| September 9, 2009 | Jocasta Nu In The Clone Wars |
| September 5, 2009 | Walmart TCW Season 2 Secrets! |
| September 3, 2009 | Another New TCW Season 2 Promo Vid |
| September 2, 2009 | TCW Labor Day Marathon At SW.com |
| August 29, 2009 | TCW: The Hidden Enemy Decoded Now Online |
| August 24, 2009 | TCW Season 2 Kicks Off October 2nd! |
| August 22, 2009 | TCW: "Defenders Of Peace" Decoded |
| August 17, 2009 | TCW: Rise Of The Bounty Hunters |
| August 15, 2009 | TCW: "Jedi Crash" Decoded Now Online |
| August 15, 2009 | Happy Anniversary To The Clone Wars! |
| August 11, 2009 | TCW: "The Gungan General" Decoded Online |
| August 1, 2009 | SDCC: TCW Voice Actors |
| July 30, 2009 | The Clone Wars Previewed In TV Guide |
| July 26, 2009 | SDCC: TCW: Republic Heroes Delayed |
| July 25, 2009 | SDCC: TCW Season 1 Box Set Trailer |
| July 25, 2009 | SDCC: New TCW Season 2 Preview Video |
| July 25, 2009 | TCW Comes To TELETOON In Canada |
| July 24, 2009 | SDCC: Expanding The Design Of TCW |
| July 21, 2009 | MTV Has Exclusive TCW Season 2 Pics! |
| July 21, 2009 | TCW: Republic Heroes Launch Trailer Online! |
| July 18, 2009 | TCW "Dooku Captured" Decoded Now Online |
| July 15, 2009 | TCW Complete S1 Blu-ray Boxed Set |
| July 13, 2009 | Star Wars: TCW: Republic Heroes Q&A |
| July 6, 2009 | 5 Full Episodes Of The Clone Wars Online |
| July 5, 2009 | TCW: "Lair Of Greivous" Decoded Now Online |
| July 1, 2009 | More Australian TCW DVD Details |
| June 27, 2009 | TCW "Cloak Of Darkness" Decoded Now Online |
| June 27, 2009 | SW: TCW: Republic Heroes Video Interview |
| June 25, 2009 | What IGN Wants From TCW Season 2 |
| June 21, 2009 | Matt Lanter Of TCW Talks With IGN |
| June 20, 2009 | The Clone Wars Season Two Footage |
| June 20, 2009 | TCW "Bombad Jedi" Decoded Now Online |
| June 13, 2009 | TCW "Duel Of The Droids" Decoded |
| June 12, 2009 | Australian TCW DVD #2 |
| June 6, 2009 | Watch TCW "Downfall Of A Droid" Decoded |
| June 4, 2009 | The Clone Wars Official S1 Episode Guide |
| May 30, 2009 | TCW: "Rookies" Decoded Now Online |
| May 28, 2009 | FREE Theatrical Showings Of TCW |
| May 26, 2009 | TCW: Volume 1 DVD Coming To Australia |
| May 23, 2009 | Watch TCW: "Destroy Malevolence" Decoded |
| May 19, 2009 | The Clone Wars Tents From Playhut |
| May 19, 2009 | TCW LEGO Star Wars Game Online |
| May 16, 2009 | TCW Concept Designer Randy Bantog |
| May 15, 2009 | Learn To Draw TCW Mace Windu |
| May 13, 2009 | TCW: S1 DVD & Blu-ray UK Release Date |
| May 11, 2009 | The Clone Wars: Republic Heroes Trailer! |
| April 13, 2009 | UPDATE: Star Wars: The Clone Wars Exhibit |
| April 7, 2009 | The Clone Wars DVD Exclusives |
| April 6, 2009 | The Clone Wars: Decoded |
| March 31, 2009 | The Clone Wars Season 2 Preview |
| March 30, 2009 | IGN Reviews Season 1 Of The Clone Wars |
| March 28, 2009 | Is The Clone Wars Still On TNT? |
| March 25, 2009 | The Clone Wars Receives Nominations |
| March 24, 2009 | The Clone Wars Series Links & Reviews |
| March 20, 2009 | The Clone Wars Episode 22 Preview |
| March 11, 2009 | The Clone Wars Episode #21 Preview |
| March 5, 2009 | The Clone Wars Episode #20 Preview |
| February 25, 2009 | The Clone Wars Episode #19 Preview |
| February 25, 2009 | The Clone Wars DVD #2 Details Leaked? |
| February 17, 2009 | Greg Proops To Voice On The Clone Wars |
| February 14, 2009 | The Clone Wars Coming To TNT! |
| February 13, 2009 | The Clone Wars Episode #17 Preview |
| February 9, 2009 | Ryloth Trilogy Trailer From The Clone Wars! |
| February 9, 2009 | Cartoon Network Retains The Clone Wars! |
| February 4, 2009 | The Clone Wars Episode #16 Preview |
| February 4, 2009 | The Clone Wars On Dutch TV! |
| February 2, 2009 | The Clone Wars On UK TV |
| January 31, 2009 | The Clone Wars Episode #15 Preview |
| January 29, 2009 | New Clone Wars Books From Penguin |