Celebration Orlando 2017: Lucasfilm Publishing Panel
Posted by Jay on
April 15, 2017 at 06:05 PM CST
---
Billed as the "Lucasfilm Publishing Writers' Roundtable" on April 14, 2017, from 4:30-5:30 PM, on the Behind-The-Scenes Stage at Star Wars Celebration Orlando, the panel started out as a writer's workshop to discuss fan questions sent in via Twitter.

Moderated by Lucasfilm's Michael Siglain and Jennifer Heddle, and featuring Timothy Zahn (Heir to the Empire, Thrawn), Beth Revis (Rebel Rising), Delilah Dawson (The Perfect Weapon), Charles Soule (Poe Dameron, Darth Vader), Michael Kogge (Poe Dameron Flight Log), Jason Fry (Rogue One Rebel Dossier), and Ben Acker & Ben Blacker (Join the Resistance), the panel discussed their approach to writing, and their love and passion for Star Wars in general.

Partway through the presentation Timothy Zahn departed to be replaced with Christopher Ellis, an editor from IDW Publishing to discuss their comics that are created by them, including the Micro-Comic packs, the Artists' Editions, and the Newspaper Strip reprints. He then announced a new, all-ages comics called Star Wars Adventures, that would be published by IDW soon.

Then they announcements came fast and furious. They showed off covers for the new Forces of Destiny titles from Disney Publishing, which are books for younger readers, and feature 3 stories in 1 book. The first two volumes focus on the women of the Star Wars saga including Sabine, Rey, Padmé, Leia, Ashoka and Jyn.

They also discussed the previously announced titles including: Rebel Rising (Beth Revis), Guardians of the Whills (Greg Rucka), and The Rise of a Hero (Louise and Walter Simonson), the first title in the Star Wars 40th branded line of books.

Michael Siglain then revealed the newest Little Golden Book, I Am A Hero, and the oddly-titled, 99 Stormtroopers Join The Empire, as well as Ben Acker and Ben Blacker's newest Join the Resistance title, Escape from Vodran.

There were pictures of covers for Star Wars Coding Projects from DK, the new look of Star Wars Insider, becker&mayer!'s On The Front Lines, Chronicle's Star Wars Super Graphics, and Disney Press's BB-8 On The Run (Drew Daywalt and Matt Myers) which will tell the tale of the droid between leaving Poe and joining up with Rey.

Star Wars Reads Day was announced but instead of a day, or a week in October, it will be the entire month!

Then, the fans got what they came for, with the announcement of the branded storyline, The Journey to The Last Jedi. Delilah Dawson was asked if she had an a announcement, and she put a Captain Phasma mask on to the delight of the crowd! Her book, Phasma, will be part of the "Journey to" storyline, and come from Del Rey starting in September.

Other titles announced but not discussed include:

a Captain Phasma 5-issue mini series from Marvel, by Kelly Thompson and Marco Chichetto
Leia: Princess of Alderaan, a YA novel by Claudia Gray
The Legends of Luke Skywalker by Hugo and Nebula award-winner Ken Liu
Star Wars Made Easy from DK
Moviemaking Magic: Creature and Aliens from Abrams
Insight Editions Incredibuilds A-Wing and BB-8
Egmont UK's Stealth Missions and Annual 2018
Star Wars Kirigami from Chronicle Books
Star Wars Keepsake Coloring Book featuring art from Katie Cook
The Power of the Force 8x8
A Leader Named Leia, one of the World of Reading Titles
an Updated version of Absolutely Everything You Needed To Know About Star Wars, by Cole Horton
Harper Colins' Stormtroopers: Beyond the Armor
and Star Wars: Rebel Files from Becker&Mayer! (and written by Daniel Wallace) which is anotger in their deluxe line of books inside a mechanical case (The Jedi Path), and allows you to project the Death Star plans!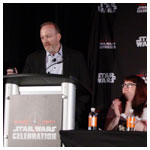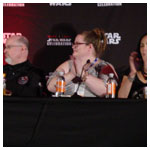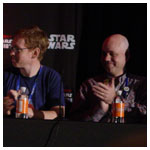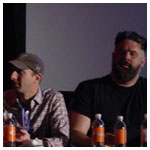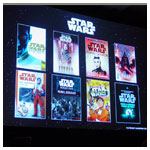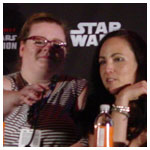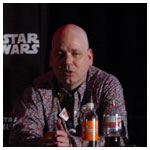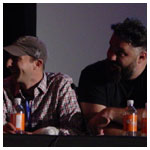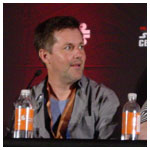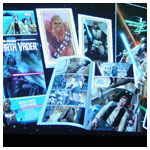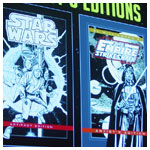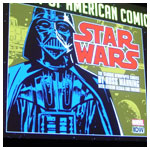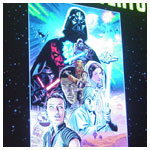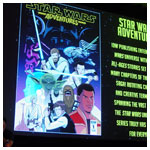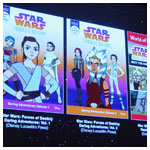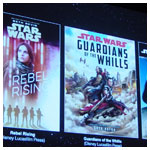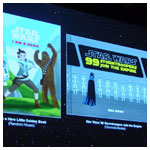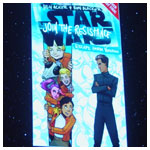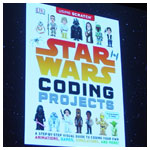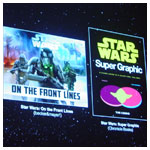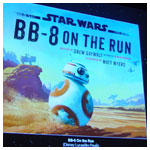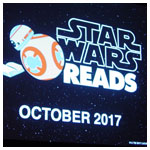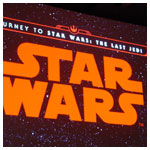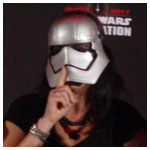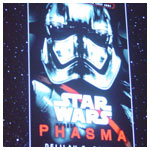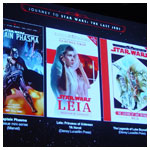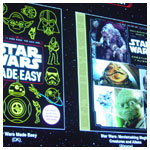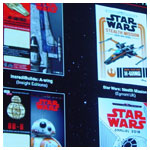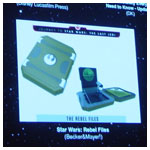 ---
Related Stories:
Watch The Lucasfilm Publishing Panel From San Diego Comic-Con 2019