The Art Of Star Wars Jedi: Fallen Order
Take a closer look at the journey to Star Wars Jedi: Fallen Order with a new art book that reveals the design process behind the highly-anticipated video game. Full Report
---
Star Wars: Tie Fighter: Owner's Workshop Manual
Here's an exclusive first look at Star Wars: Tie Fighter: Owner's Workshop Manual Full Report
---
Star Wars Celebration Anaheim 2020 Announced
UPDATE: - Video clip added! - JUST IN! Star Wars Celebration Is in Anaheim California next year! Full Report
---
Star Wars: The Rise Of Skywalker Trailer Is Here NOW!
Watch the trailer to Star Wars: The Rise Of Skywalker Full Report
---
Here Is The Del Rey Booth Schedule For Star Wars Celebration Chicago 2019
Booth signings, panels, and tips! Full Report
---
Celebration exclusives! Comics! Celebration panels! Books! Celebration guests! Magazines! Full Report
---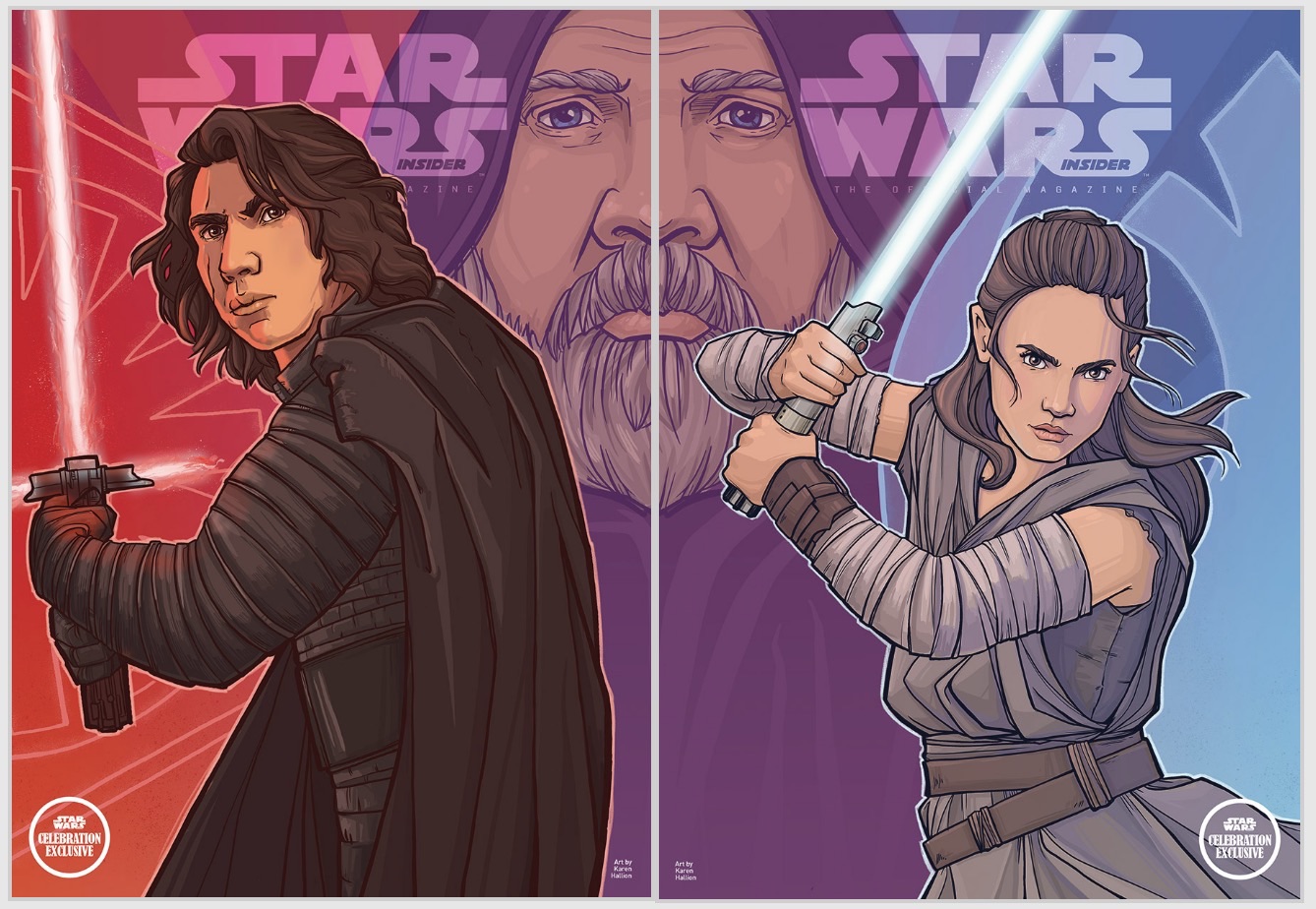 Star Wars Celebration 2019: Star Wars Insider Exclusive
StarWars.com has revealed the exclusive artwork for the Star Wars Insider issues available only at Chicago! Full Report
---
UPDATED! - Synopsis and cast added! - Discover the secrets of Dooku in this new original audio book! Full Report
---
Details On How To Get The Star Wars: Master & Apprentice Exclusive Convention Edition
Find out how you can score this awesome convention exclusive! Full Report
---
Star Wars Celebration 2019 Exclusive Book Covers
Check out these Star Wars Celebration convention exclusive covers for "Queen's Shadow" and "Master & Apprentice" Full Report
---
The ForceCast is our popular Star Wars podcast that features news, commentary, interviews, and discussion about the Star Wars saga! Listen Now!
Rebelscum.com provides the latest in collecting news. The site features up-to-the-minute news and images, coverage of Star Wars conventions, several product databases, countless reference galleries and archives, and more.Visit Now!
Jedi Journals is the longest running Star Wars literature podcast in the galaxy. Listen Now!
Entertainment Earth was started in a garage in 1995, and has since become the "go-to" source and experts for the latest and greatest action figures, bobble heads, toys, gifts, and collectibles! Visit Now!
The IndyCast is the world's most popular Indiana Jones podcast! Ed Dolista and his team take a look at all the latest news, reviews and interviews! Listen Now!