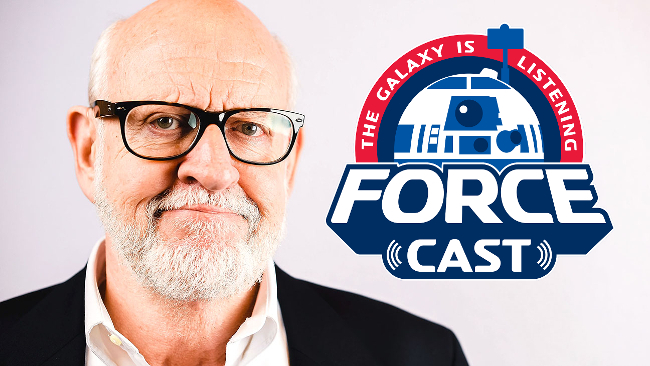 The ForceCast: March 14th-Frank Oz
Posted by Ryan on
March 14, 2018 at 05:36 AM CST
The ForceCast is back!!!

This week, the awesome and legendary Frank Oz stops by the show to talk about his new documentary, Muppet Guys Talking. The guys chat with Frank about The Muppets, Yoda returning in The Last Jedi, and more!

Then, the back half of the show is dedicated to you! We play voicemails which topics range from Rebels to The Last Jedi.

Make sure to go to MuppetGuysTalking.com and support Frank and his movie, out this Friday.



Check Out Our Merch Shop!

Listen Now!
Download or Subscribe!






More Resources:Contact Us!
Related Stories:
The ForceCast: July 11th-Listener Feedback
The ForceCast: June 6th-Solo Review 2
The ForceCast: April 25th-Vanessa Marshall
The Forcecast: April 4th-The Director And The Jedi
The Forcecast: March 28th-TLJ Novel
Watch The Mark Hamill & Frank Oz Conversation Live Tonight At 8
The Forcecast: March 21st-Digital vs Physical
Frank Oz Interview: Muppet Guys Talking
Muppet Guys Talking To Premiere Online This Friday
Mark Hamill Tears Up For Yoda


The ForceCast is our popular Star Wars podcast that features news, commentary, interviews, and discussion about the Star Wars saga! Listen Now!
Rebelscum.com provides the latest in collecting news. The site features up-to-the-minute news and images, coverage of Star Wars conventions, several product databases, countless reference galleries and archives, and more.Visit Now!
Jedi Journals is the longest running Star Wars literature podcast in the galaxy. Listen Now!
Entertainment Earth was started in a garage in 1995, and has since become the "go-to" source and experts for the latest and greatest action figures, bobble heads, toys, gifts, and collectibles! Visit Now!
The IndyCast is the world's most popular Indiana Jones podcast! Ed Dolista and his team take a look at all the latest news, reviews and interviews! Listen Now!