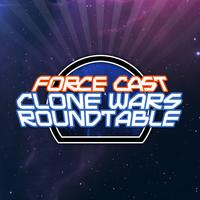 Clone Wars Roundtable: 606 - The Rise Of Clovis
---
Joshua Stolte aka Jedi Shua from Techno Retro Dads joins Eric and Spencer to discuss "The Rise of Clovis," the sixth episode of The Clone Wars Season 6.

Click here to download or stream the latest episode!
---
Related Stories:
The Rise Of Skywalker Concept Art Leaked
Star Wars: The Rise Of Skywalker Fan Posters
Clone Wars Roundtable: 611 - Voices
Clone Wars Roundtable: 608 - The Disappeared, Part I
Clone Wars Roundtable: 607 - Crisis At The Heart

Jedi Journals is the longest running Star Wars literature podcast in the galaxy. Listen Now!
Rebelscum.com provides the latest in collecting news. Visit Now!
The IndyCast is the world's most popular Indiana Jones podcast! Ed Dolista and his team take a look at all the latest news, reviews and interviews! Listen Now!