Marvel Comics For October 2020
Posted by Jay on
July 23, 2020 at 03:51 PM CST
---
Marvel has sent out solicitations for their October 2020 titles, including 5 Star Wars comics and 3 trades!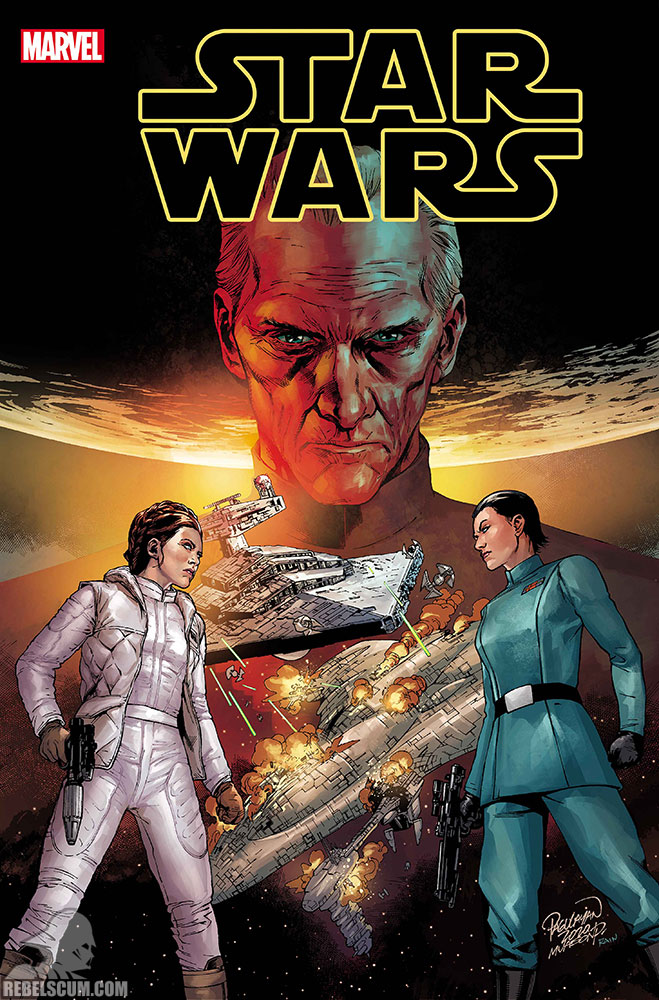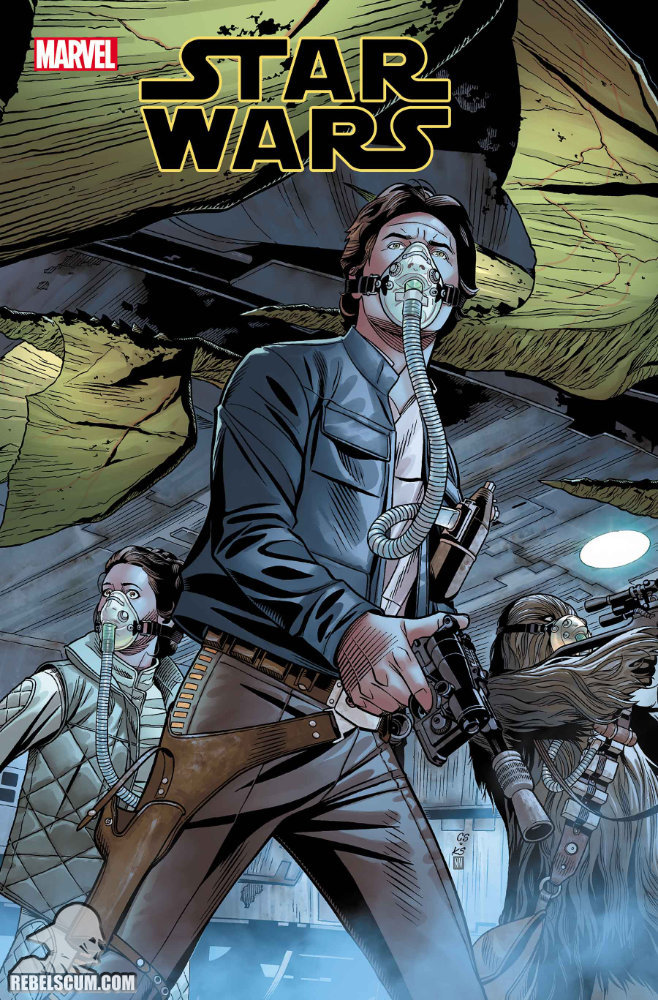 STAR WARS (2020) #7
CHARLES SOULE (W) • RAMON ROSANAS (A)
Cover by CARLO PAGULAYAN
EMPIRE STRIKES BACK VARIANT COVER BY CHRIS SPROUSE -
APR201054
VARIANT COVER BY AARON KUDER - APR201055
SHE WILL HAVE REVENGE!
• The terrifying DARTH VADER has tasked COMMANDER ELLIAN ZAHRA with tracking down the
remnants of the REBEL FLEET, scattered since the BATTLE OF HOTH.
• From the bridge of her flagship the TARKIN'S WILL, Zahra hunts the galaxy, eradicating all resistance, her secret goal to destroy LEIA ORGANA.
• But why does Grand Moff Tarkin's prize pupil have such hate for the PRINCESS OF ALDERAAN? The truth...will be revealed!
32 PGS./Rated T …$3.99
Order using APR201053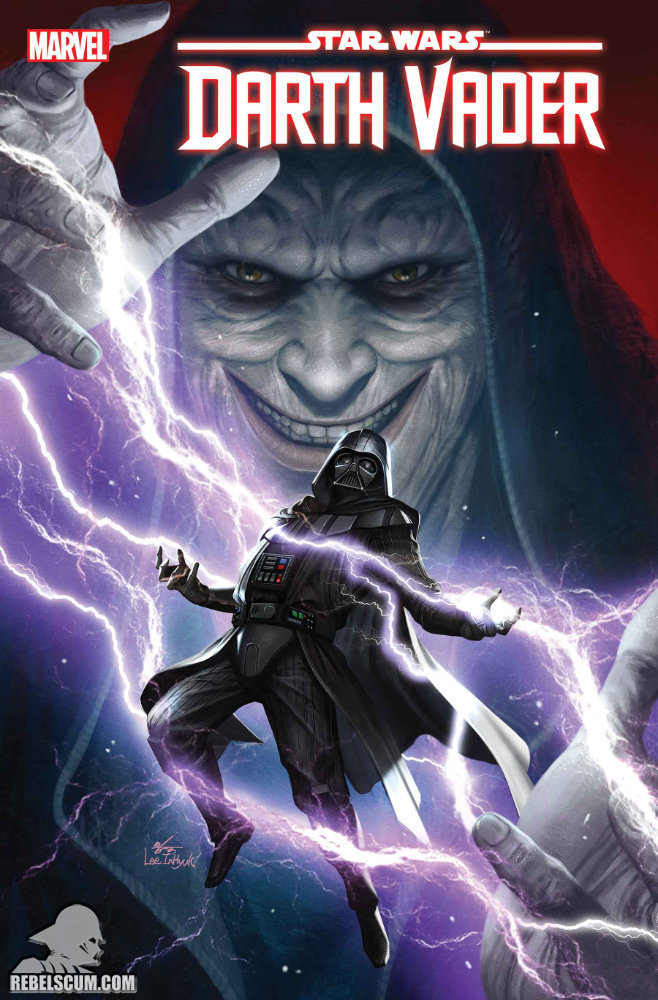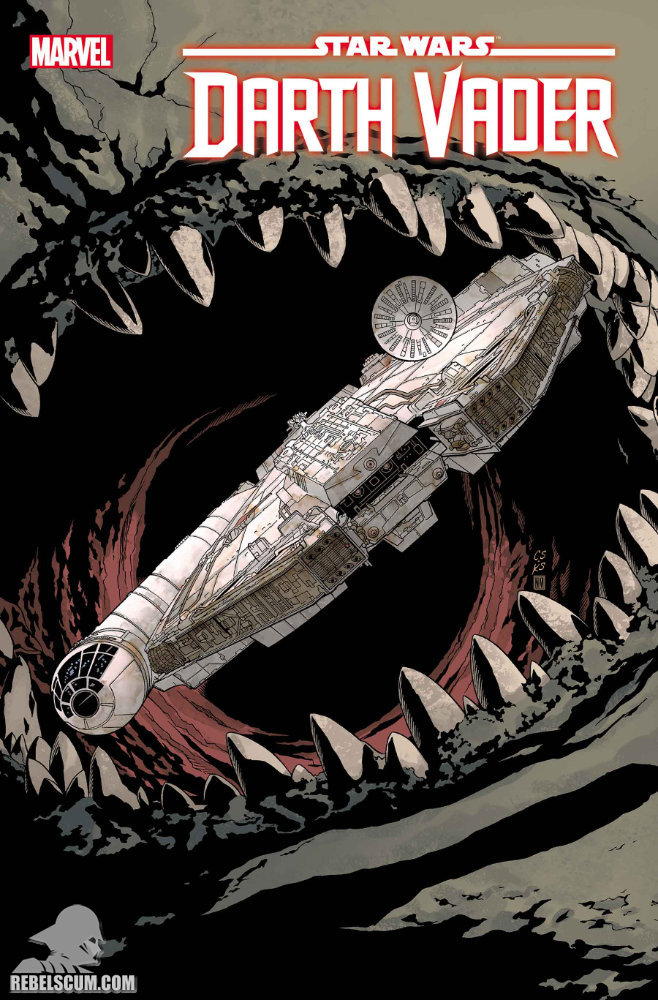 STAR WARS: DARTH VADER (2020) #6
GREG PAK (W) • RAFFAELE IENCO (A) • Cover By Inhyuk Lee
Empire Strikes Back Variant COVER by CHRIS SPROUSE
THE PUNISHMENT!
• DARTH VADER failed to turn his son, Luke Skywalker, to the dark side of the Force.
• No…Luke was too weak to join his father in overthrowing EMPEROR PALPATINE.
• Vader sought revenge against those who hid Luke from him for all of these years…
and in doing so nearly betrayed his master.
• It did not go unnoticed by Palpatine… time for Vader's next lesson.
32 PGS./Rated T …$3.99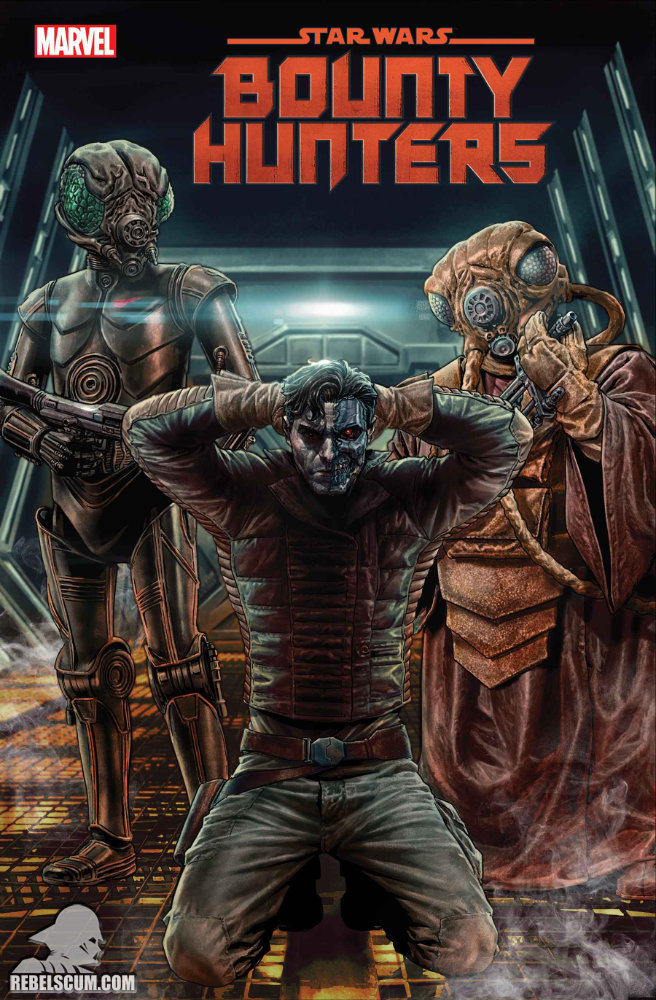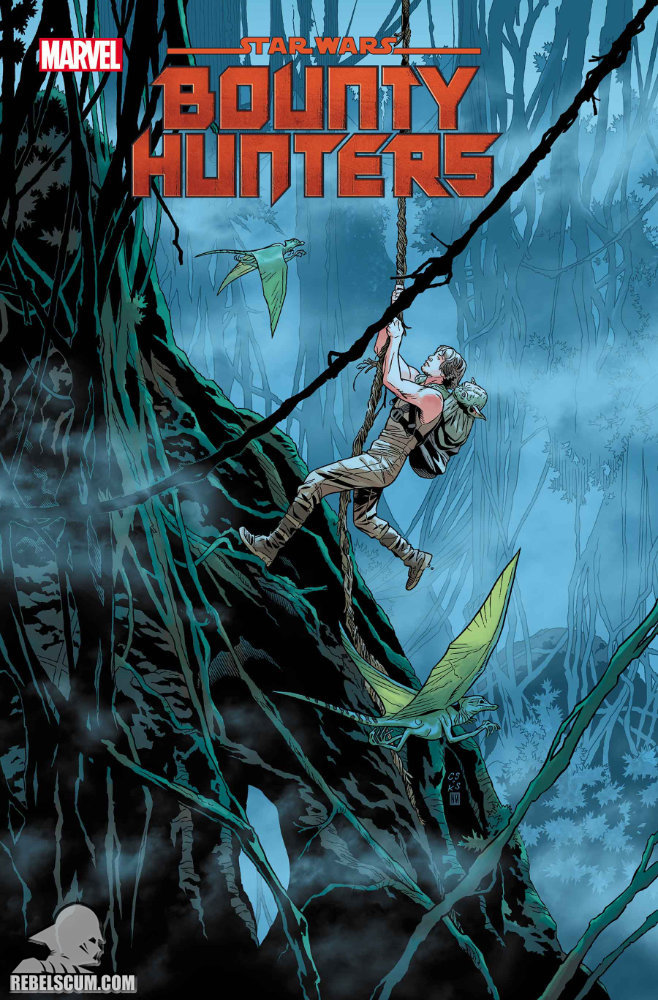 STAR WARS: BOUNTY HUNTERS #6
ETHAN SACKS (W) • PAOLO VILLANELLI (A)
Cover by LEE BERMEJO
Empire Strikes Back Variant COVER by CHRIS SPROUSE
ACTION FIGURE VARIANT COVER BY JOHN TYLER CHRISTOPHER
TWO AGAINST ONE!
• With precious cargo and a price on his head, VALANCE must go to the only person in the galaxy he can trust.
• But the UNBROKEN CLAN has sent a deadly and unique pair of bounty hunters after him!
• No one in the galaxy can escape the combined cunning of 4-LOM and ZUCKUSS!!!
32 PGS./Rated T …$3.99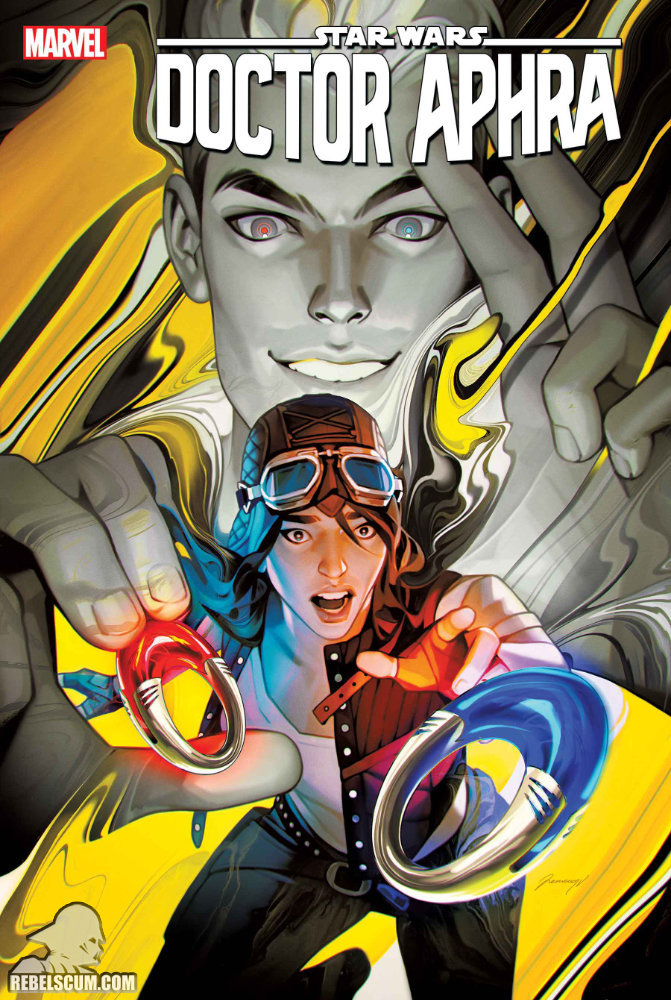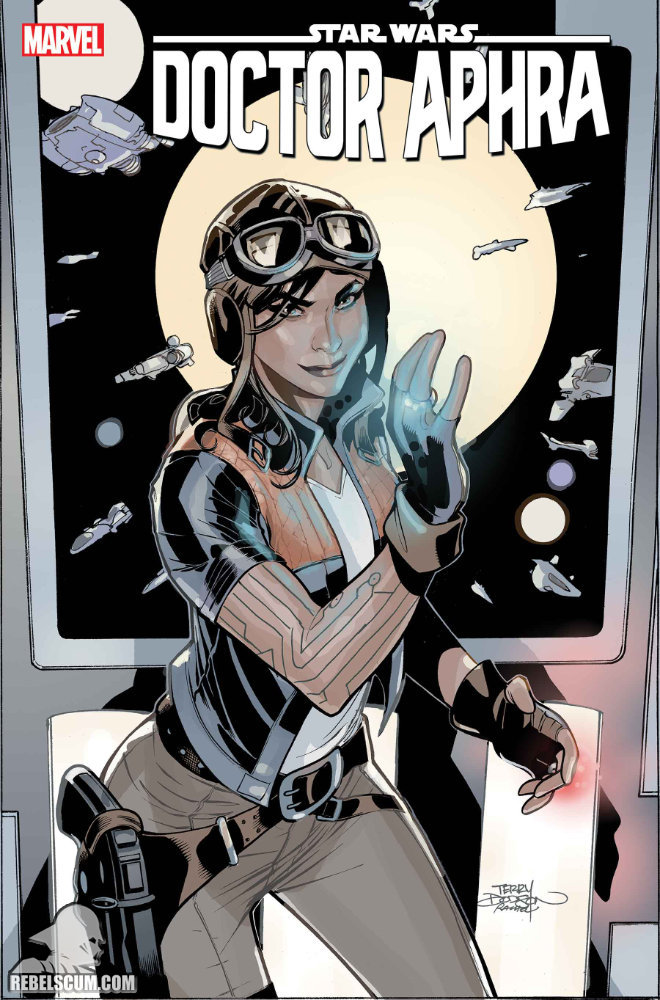 STAR WARS: DOCTOR APHRA (2020) #5
ALYSSA WONG (W) • MARIKA CRESTA (A)
Cover by VALENTINA REMENAR
Variant COVER by TERRY DODSON
POWER TO RULE THE GALAXY?
• RONEN TAGGE has the legendary RINGS OF VAALE.
• Will he destroy the priceless artifacts or fall to their temptation?
• If they truly give him the power to rival the EMPEROR, what hope do APHRA and crew have to stop him?
32 PGS./Rated T …$3.99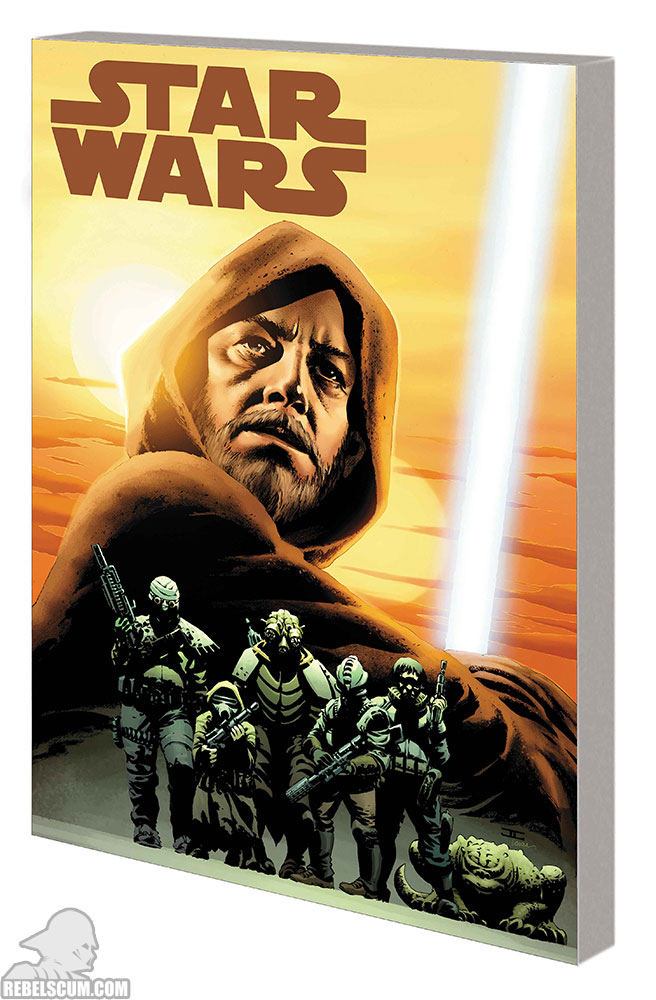 STAR WARS: FROM THE JOURNALS OF OBI-WAN KENOBI TRADE PAPERBACK
Written by JASON AARON & DASH AARON
Penciled by SIMONE BIANCHI, MIKE MAYHEW, SALVADOR LARROCA & ANDREA SORRENTINO
Cover by JOHN CASSADAY
Lost tales of the Jedi revealed! Obi-Wan has slowly adjusted to his life of exile on Tatooine, secretly protecting young Luke Skywalker. But now, injustice reigns as villainous scum run rampant, extorting moisture farmers and wreaking havoc. Will "Old Ben" risk revealing himself to do what's right? And when Jabba the Hutt hires a bounty hunter to find out who's been thwarting his men, Obi-Wan must take on the galaxy's deadliest Wookiee, Black Krrsantan! Plus, years earlier, when Obi-Wan was still a Padawan, Master Yoda found himself trapped on a savage world with a hidden power. Yoda must learn the secret of the stones — and his struggle in the past will affect Luke in the present! And can Obi-Wan save a young Tusken Raider? Collecting STAR WARS (2015) #7, #15, #20, #26-30 and material from STAR WARS (2015) #37.
192 PGS./Rated T …$19.99
trim size: 6-5/8 x 10-3/16
ISBN: 978-1-302-92528-4
Order using APR201115
STAR WARS (2020) TRADE PAPERBACK #1
Written by CHARLES SOULE
Penciled by JESÚS SAIZ
Cover by R.B. SILVA
It is a dark time for the galaxy in the wake of The Empire Strikes Back. The rebel fleet is scattered following a disastrous defeat at the Battle of Hoth. Han Solo is frozen in carbonite and lost to the bounty hunter Boba Fett. And Luke Skywalker is wounded and reeling from learning the horrible truth about his past. Darth Vader did not kill Luke's father — he is Luke's father! Now Luke, Princess Leia, Lando Calrissian, Chewbacca, C-3PO and R2-D2 must fight their way back to the rest of the Rebel Alliance. But this ragtag band of freedom fighters doesn't realize they've only traded one imperial trap for another! They're about to cross paths with the captain of the Tarkin's Will: the cunning and vengeful Imperial Commander Zahra! Collecting STAR WARS (2020) #1-6.
136 PGS./Rated T …$17.99
trim size: 6-5/8 x 10-3/16
ISBN: 978-1-302-92078-4
Order using APR201087
STAR WARS: BOUNTY HUNTERS TRADE PAPERBACK #1
Written by ETHAN SACKS
Penciled by PAOLO VILLANELLI
Cover by LEE BERMEJO
Never betray a bounty hunter — especially if it's Boba Fett! Years ago, Valance and Bossk joined Fett on a mission that went sideways in a bad way — thanks to a violent betrayal by Valance's mentor, Nakano Lash! The trio barely escaped with their lives. Now Lash has finally resurfaced under mysterious circumstances, and every bounty hunter in the galaxy wants a piece. Valance is hell-bent on getting to the prize first — after all, he has a score to settle. But so does Boba Fett! What could have possibly made Lash break her word and betray her protégé? The truth could shake the foundations of the galaxy's criminal underworld! The biggest, baddest bounty hunters of all clash in a rip-roaring tale of scum and villainy, Star Wars-style! Collecting STAR WARS: BOUNTY HUNTERS #1-5.
136 PGS./Rated T …$17.99
ISBN: 978-1-302-92083-8
trim size: 6-5/8 x 10-3/16
STAR WARS: DARTH VADER (2020) TRADE PAPERBACK #1
Written by GREG PAK
Penciled by RAFFAELE IENCO
Cover by InHYUK LEE
A new chapter in the Sith Lord's saga begins here! "Join me, and together we can rule the galaxy as father and son!" In the shattering climax of The Empire Strikes Back, Darth Vader revealed his true relationship to Luke Skywalker and invited his son to stand at his side. But a horrified Luke chose to plunge into the abyss beneath Cloud City rather than turn to the Dark Side. Now Vader embarks on a bloody mission of rage-filled revenge against everything and everyone who helped to hide and corrupt his only son. But Vader must overcome shocking new challenges from his own dark past, including a hauntingly familiar face that will challenge everything he knows! Collecting STAR WARS: DARTH VADER #1-5.
128 PGS./Rated T …$15.99
ISBN: 978-1-302-92081-4
trim size: 6-5/8 x 10-3/16
---
Related Stories:
Future Of Star Wars Comics Revealed In Star Wars: Revelations #1!
Virus Pandemic Delays Release Of Future Disney Films
Marvel Comics For August 2020
Marvel Comics For January 2020
Cover For Final Issue Of Marvel Star Wars Series Revealed
Marvel Comics For November 2019
Marvel Comics For October 2019
Marvel Comics For September 2019
New Marvel Miniseries Will Lead Into Star Wars Jedi: Fallen Order
Marvel Comics For August 2019
Marvel Comics For June 2019
Marvel Comics For May 2019
Marvel Comics For April 2019
Marvel Journeys To Batuu In A New Comic Series About Star Wars: Galaxy's Edge
Marvel Comics For February 2019
Marvel Comics For January 2019
Chuck Wendig Fired From Marvel
Marvel's Poe Dameron Series Comes To An End
Marvel Releases Star Wars Teaser Image Ahead Of NYCC
Marvel Comics For November 2018
Marvel Comics For October 2018

---