Columbia's Limited Edition Star Wars: Empire Crew Parka
Posted by Dustin on
December 3, 2018 at 03:50 PM CST
---
Here is an update to Chris Wyman's original story below.

Columbia Unveils New Star Wars Parka

On Friday, Dec. 7, Columbia Sportswear will release the new Star Wars™: Empire Crew Parka, taking fans behind-the-scenes with a limited edition jacket inspired by the original worn by cast and crew in 1979 while filming the iconic scenes of Star Wars: The Empire Strikes Back on ice planet Hoth.




Nearly 40 years ago in the frigid wilderness of Norway, a small group of cast and crew filmed several of the most recognizable scenes from Star Wars: The Empire Strikes Back. They needed winter gear to keep them protected from sub-zero temperatures encountered on location. Their jacket featured a unique design that currently makes it one of the most sought-after items among Star Wars collectors. Now fans can go behind-the-scenes with Columbia's limited edition Star Wars™: Empire Crew Parka.


The Star Wars™: Empire Crew Parka pays homage to even the smallest details of the original design while incorporating Columbia's weather-defying technologies to help protect against the most extreme winter conditions.
Here's what you need to know:
The officially licensed jackets will be available, while supplies last, on
columbia.com/StarWars
starting at 12:01 am EST on Dec. 7 and in-store (during retail hours) at select Columbia-branded retail locations in the U.S., Canada, Europe, China, Hong Kong, Japan and Korea.
This is a technical high-performance jacket that features a waterproof, breathable and critically seam-sealed outer layer to protect against the elements, while the Omni-Heat™ thermal-reflective lining and insulation keeps you warm. Features include a removable, adjustable hood with removable faux-fur trim, two-way collar, ribbed comfort cuffs, wrist zips and multifunctional pockets. The unisex style sells for $500 USD.
Select U.S. stores are also carrying a handful of parkas signed by Mark Hamill, the actor who played Luke Skywalker in the film. Fans can purchase a signed jacket for $1,980 USD, and all proceeds of that sale will be donated to charity.
Follow @columbia1938 on Twitter and Instagram, and @ColumbiaSportswear on Facebook for all of the latest news on this collaboration.
Original post from November 24th,2018.
Star Wars
jackets aren't anything new or necessarily hard to come by, but every once and a while, a company comes along and offers something pretty special that fans just can't live without. In 2017, we saw the entire
Echo Base Jacket Collection
sell out in mere minutes online and in the retail stores.
I was browsing the Columbia Sportswear Company website today and
stumbled upon a countdown page
very similar to the one they had up last year. At first glance, it really gives you almost no information to go on other than a date and time to expect a new jacket to become available online and in stores. However, the countdown is a rough video of the Hoth landscape through the lens of a pair of Macrobinoculars, so one would lean towards something related to
The Empire Strikes Back
. After intensely staring at the page for a minute, I started to see these quick flashes of color and decided to try and capture them for further review.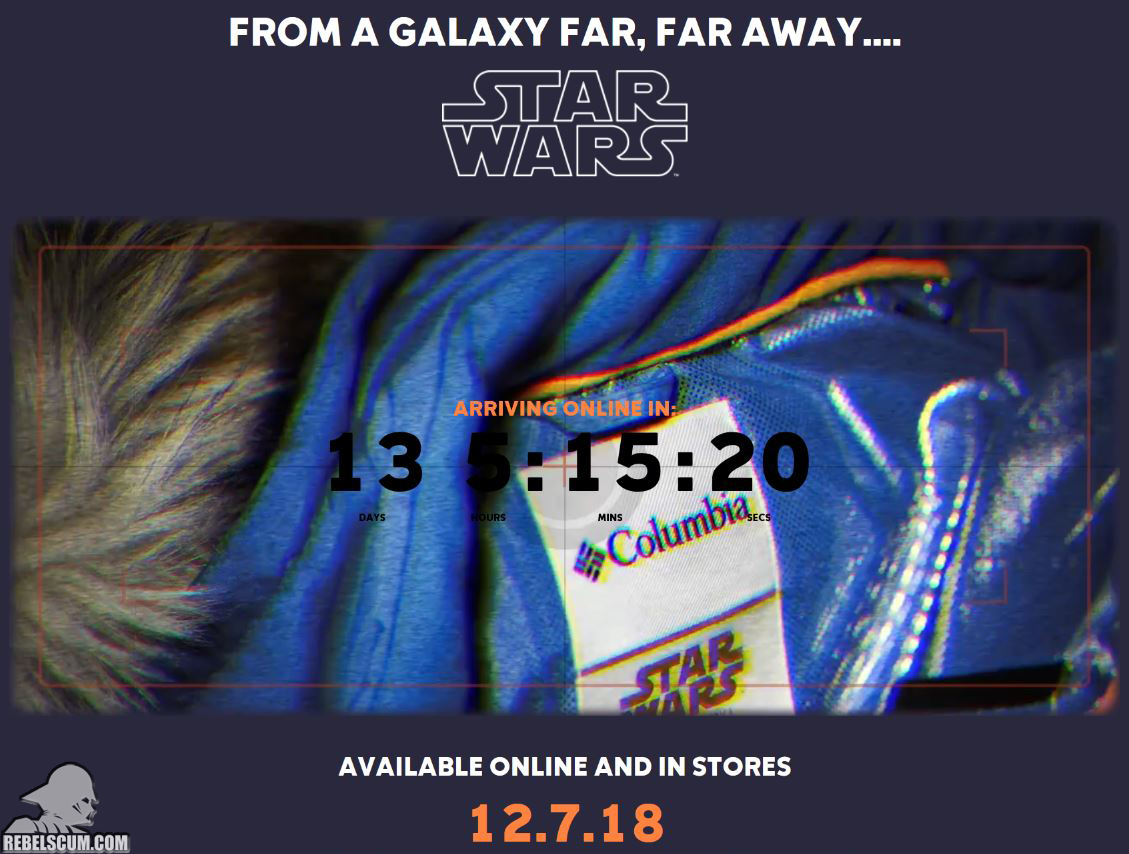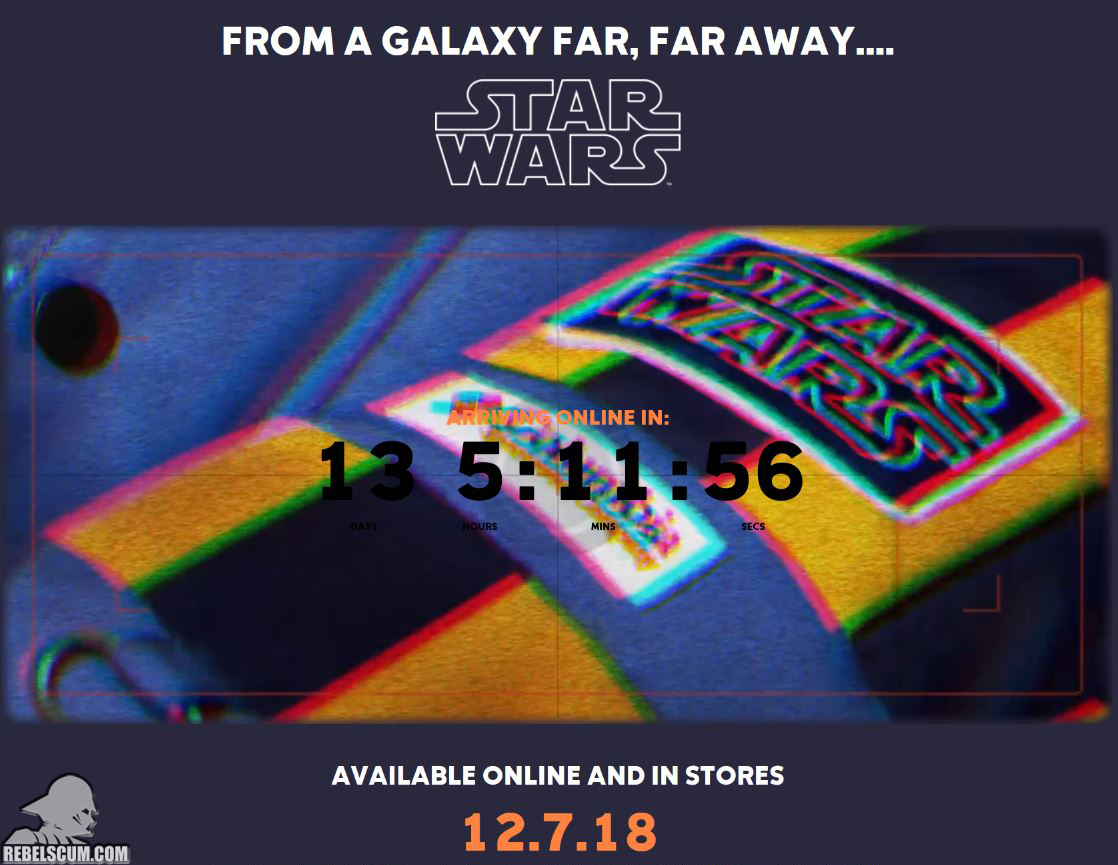 Nothing has been confirmed or officially announced yet, but I think it's a good bet that Columbia will be offering some incredibly popular jackets in the same style that the cast & crew wore while filming the Hoth scenes in Finse, Norway back in 1979! We'll keep watching for more details as they are announced and let everyone know what to expect come Friday, December 7th 2018 at midnight (Eastern).
For more info on the original parka that this new jacket appears to be based on,
check out this great article
by our friend Gus Lopez published on the official
Star Wars
website.
---
Related Stories:
Columbia Sportswear Boba Fett Collection Teased
Incredible New Behind-The-Scenes Footage From The Empire Strikes Back
Georgia Swarm's Home Opener Is Star Wars Night
Columbia Sportswear To Offer The Empire Strikes Back Norway Cast & Crew Parka
Columbia Echo Base Collection Sells Out In Record Time
Columbia Unveils Jackets Inspired by Star Wars: The Empire Strikes Back

---