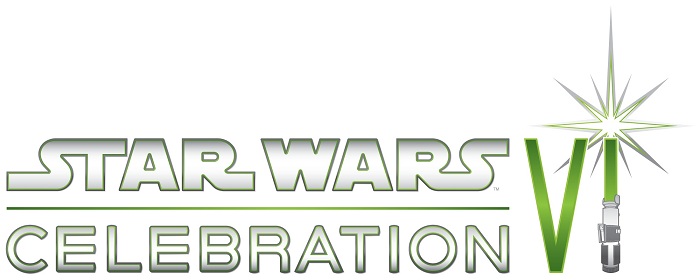 CVI: Get Ready For "Shoot-A-Trooper" With The 501st!
Posted By Mike on May 30, 2012
Our friends in the 501st have sent word of their Celebration VI Shoot-A-Trooper charity activity...




?Shoot-A-Trooper? goes to Celebration VI


GETTING BLASTED FOR CHARITY!
The world-wide costuming organization known as the 501st Legion will be hosting it?s highly successful charity event ?Shoot ?A-Trooper? at Celebration VI, August 23-26 in Orlando Florida. 501st Legion members from all over the world will be dodging darts to raise money to benefit the Peter Mayhew Foundation. "Shoot-A-Trooper" includes a replica set of the blast doors from the Death Star, which serves as a backdrop, where Star Wars fans young and old will have the opportunity to shoot NERF darts at 501st members dressed as Stormtroopers and other characters from the Star Wars universe, all for a charity donation. Fans may also pose for photographs with the troopers. Actor Peter Mayhew (Chewbacca) will make a daily appearance throughout the four day event for photo opportunities.



The 501st Legion is an all-volunteer organization formed for the express purpose of bringing together costume enthusiasts under a collective identity within which to operate. The Legion seeks to promote interest in Star Wars through the building and wearing of quality costumes, and to facilitate the use of these costumes for Star Wars related events as well as contributions to the local community through costumed charity and volunteer work. There are currently over 5,700 members world-wide. In 2011 the members participated in charity events that totaled $11.8 million U.S. dollars. www.501st.com

The Peter Mayhew Foundation- Founded by actor Peter Mayhew and his wife Angie, this non-profit group organizes charity work that supports Children's Hospitals, Wounded Warrior Centers, and children with special needs. The foundation also works to support Make A Wish families, and more recently Peter makes personal appearances in his own community for ?After School Book Readings? for at risk kids. Mayhew played the acting role of ?Chewbacca? in the Star Wars trilogies and Star Wars Episode III; Revenge of the Sith. www.petermayhewfoundation.org.




Star Wars Celebration VI
August 23-26, 2012
Orlando County Convention Center
Orlando, Florida
Related Stories
| | |
| --- | --- |
| July 24, 2012 | The 501st To Invade The Darien Lake Theme Park & Resort |
| June 7, 2012 | CVI: FIRST LOOK EXCLUSIVE: Collecting Stage Giveaways |
| May 31, 2012 | The Official TheForce.Net & FanForce.Net Celebration VI Party |
| May 31, 2012 | CVI: Anthony Daniels Returns To Celebration |
| May 31, 2012 | CVI: The Jedi Trials: Holocron Hunt |
| May 30, 2012 | CVI: Randy Martinez NOT Attending |
| May 29, 2012 | CVI: The Dark Empire's Sith Inquisition |
| May 24, 2012 | CVI: Robot Chicken Creators Appearing |
| May 18, 2012 | CVI: Ian McDiarmid Will Be There! |
| May 15, 2012 | CVI: Visual Effects Supervisor Bill George Announced! |
| May 14, 2012 | CVI: Host Your Youngling's Birthday Party |