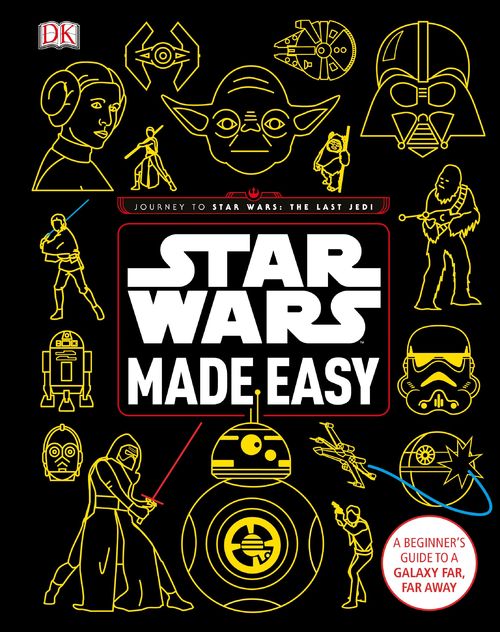 TFN Review: Star Wars Made Easy By Christian Blauvelt From DK
Posted by Adam on
October 4, 2017 at 10:14 PM CST
---
If you visit TheForce.Net reguarly, then there's a very good chance that Star Wars Made Easy by Christian Blauvelt is not for you, but there's an equally high probability that you know someone who would benefit from reading the book.

Intended as a beginner's guide to a galaxy far, far away, Star Wars Made Easy falls under the umbrella of the Journey to Star Wars: The Last Jedi series of books, and does contain references to Episode VII that is due in December of this year, but then you already knew that, didn't you?

Featuring some funky line art on the cover as well as throughout the book, Star Wars Made Easy opens with a brief introduction that puts the reader at ease by informing them that they are not alone in never having seen Star Wars, and explains how the sections are laid out.

The basics begin by asking such questions as "What is Star Wars?" and "Who Created Star Wars?", as well as covering the good guys and bad guys, describing a little about the Force, the Jedi and lightsabers and also providing a guide to the different types of Clone and Stormtroopers.

Many a discussion has been had on which order to watch the Star Wars saga, and as the book rightly says, there is no definitive answer, but all of the live-action movies are addressed in chronological order of their release, with a section on Star Wars on TV featuring two-page spreads for The Clone Wars and Star Wars: Rebels inserted between Revenge of the Sith and The Force Awakens.

Each movie chapter up until The Last Jedi begins with "At a glance" and "A closer look" sections, providing a pictorial roadmap of the main beats of each episode of the saga and more in-depth analysis of the key plot points respectively. The remainder of each chapter then focuses on specific components from the corresponding movie, with characters profiled, moral questions posed and battles simplified. Episode VIII gets a couple of pages, asking "What do I need to know?" and "What should I look out for?" before the book closes out with a glossary, "Star Wars quotes everyone should know" and a pronunciation guide.

Truth be told, even if you do know 99% of the facts in the book, Star Wars Made Easy is a fun read and still worth adding to your collection, so don't be put off by the title!

Star Wars Made Easy is available now online and from all good bookstores, priced $19.99 in the U.S. and $25.99 in Canada.

As always, a big thanks to DK Canada, whose Star Wars books you can check out at here. For all of your monthly roundup of Star Wars publishing news, commentary, and discussion on the latest releases in the realm of novels, comics, and magazines, don't forget to listen to Jedi Journals.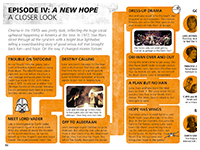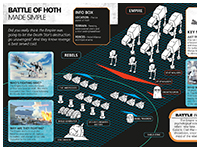 ---
Related Stories:
TFN Review: Meet the Heroes: R2-D2 & Meet the Villains: Darth Vader From DK
TFN Review: Be More Yoda & Be More Vader From DK
TFN Review: Star Wars: The Complete Visual Dictionary (New Edition) From DK
TFN Review: LEGO Star Wars: Choose Your Path From DK
TFN Review: Star Wars: The Last Jedi Visual Dictionary From DK
TFN Review: Star Wars: Absolutely Everything You Need To Know - Updated And Expanded From DK
TFN Review: Star Wars The Visual Encyclopedia From DK
TFN Review: Rogue One: The Ultimate Visual Guide From DK
TFN Review: Star Wars Complete Locations From DK
TFN Review: The Amazing Book of Star Wars From DK
TFN Review: Star Wars Year by Year: A Visual History Updated and Expanded From DK