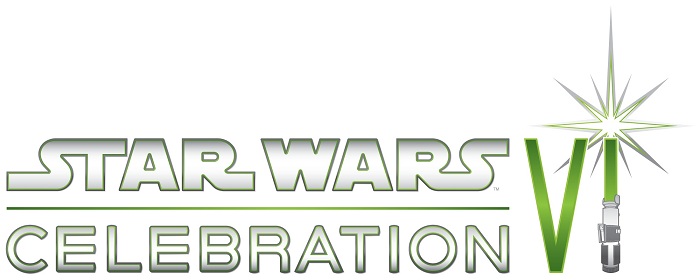 CVI: Kevin Smith Is Headed To Orlando
Posted By Mike on June 22, 2012
Movie director and constant podcaster Kevin Smith is heading to Star Wars Celebration VI for a Q&A on August 23rd. If you're a fan of Kevin Smith then you're obviously aware of his mega-Star Wars fandom whether it be demonstrated through the numerous references in his films to the numerous references in his many podcasts. This will be a rare chance to see him wax philosophical on all things Star Wars in person, though you may not want to bring your kids to this one. He doesn't tend to censor himself. Here's a little bit from the Orlando Sentinel source post:


'"I took my fandom of 'Star Wars' and kind of made it one of the cornerstones of what I do," Smith said Thursday. Mentions of the films were worked into "Clerks" and "Mallrats," two early Smith films.

"It kind of became expected that anytime I was making a flick there would be some sort of 'Star Wars' joke or reference," said Smith, 41. "I kept it up for a long, long time."

His hard-core fandom has roots in two childhood events. The first was seeing three costumed characters — Darth Vader, Chewbacca and a stormtrooper — at the grand opening of a toy store.

"We're talking pre-cable TV, pre-Internet, pre-anything interesting," Smith said. "It was magical, man."

His second big "Star Wars" moment was when a friend received a mail-order set of "Star Wars" action figures.

"We didn't have a VCR back then. You couldn't run a DVD of 'Star Wars' over and over again," he said "You saw it when it was in the theaters, and then if you wanted to enjoy it again, you kind of had to make it up yourself, and the action figures were helpful when it came to that."'



An Evening with Kevin Smith will be hosted in the Orange County Convention Center though tickets for this particular event are being sold separately. If you've already purchased your CVI tickets, then you can purchase your Kevin Smith tickets starting on Monday, June 25th. Otherwise, the tickets, ranging in price from $15 to $75, will go on sale for the general public on July 2nd.

Click here for more at OrlandoSentinel.com.




Star Wars Celebration VI
August 23-26, 2012
Orlando County Convention Center
Orlando, Florida






****Plan on attending Star Wars Celebration VI in Orlando this August? Then you should hang out with us at the official TheForce.net / FanForce.net / Rebelscum.com / ForceCast.net party. Get all the details right here! We hope to see you there!
Related Stories