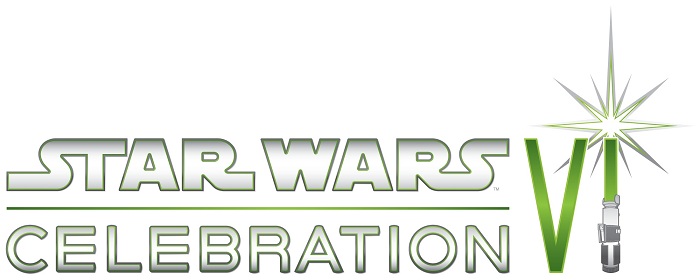 CVI: Second Round Of Art Prints Revealed
Posted By Chris on June 22, 2012
StarWars.com has posted images of seven more fantastic artists and their exclusive art prints that will only be available at the show in August which includes Brent Woodside, Marc Wolfe, Jeff Carlisle, Tsuneo Sanda, Mark Raats, Joshua M. Smith aka Hydro74 & Doug Cowan. Check 'em out here!

We've also learned that ACME will be offering the opportunity for attendees to pre-order art prints from artists featured in the Artist Section prior to the show allowing for a quick and easy pick-up avoiding potential long lines. The stipulations are as follows:

? Each customer may pre-order no more than one print per artist.
? Each customer must pick up their own print order at the show and will be asked to provide Acme with their printed order confirmation and show ID to match the name on the order. Customers will not be allowed to pick up orders for other people.
? All prints must be picked up at the show. No prints may be shipped.

Artists with booths outside the Artist Section attending on their own will be handling their own pre-orders. More details as they are announced.




***Plan on attending Star Wars Celebration VI in Orlando this August? Then you should hang out with us at the official TheForce.net / FanForce.net / Rebelscum.com / ForceCast.net party. Get all the details right here! We hope to see you there!
Related Stories
| | |
| --- | --- |
| July 31, 2012 | Cool Art Alert! |
| July 16, 2012 | CVI: Fifth Round Of Art Prints Revealed |
| July 9, 2012 | CVI: Fourth Set Of Art Prints Revealed |
| June 29, 2012 | CVI: Third Round Of Art Prints Revealed |
| June 28, 2012 | CVI: Chalk Artist Eric Maruscak To Return |
| June 26, 2012 | CVI: Another Del Rey SW Convention Freebie |
| June 26, 2012 | CVI: Kevin Smith Is Headed To Orlando |
| June 26, 2012 | CVI: The Official Celebration VI Mobile App Now Available |
| June 21, 2012 | CVI: Del Rey Reveals Exclusive Double-Sided Poster |
| June 15, 2012 | CVI: First 10 Art Prints Revealed |
| June 7, 2012 | CVI: Peterson & Berg Attending |
| June 5, 2012 | CVI: Six New Guests Announced! |
| May 18, 2012 | CVI: Ian McDiarmid Will Be There! |