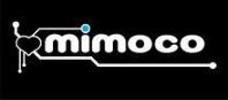 MIMOBOT Series 8 Collection Revealed
Posted By Chris on June 26, 2012
Mimoco has just announced the new characters featured in MIMOBOT Collection 8 Series including the SDCC and Celebration VI Exclusive Bikerscout MIMOBOT!

FOR IMMEDIATE RELEASE:



Mimoco Unveils the STAR WARS™ MIMOBOT® Series 8 Collection of USB Flash Drives From Episode VI: Return of the Jedi




Star Wars MIMOBOT Series 8 is here! from MIMOBOT & mimoZine on Vimeo.



The Series Includes the Joint San Diego Comic-Con™ and Star Wars Celebration VI Exclusive Bikerscout MIMOBOT!

(BOSTON, MA - June 26, 2012) Mimoco, makers of the MIMOBOT® line of designer USB flash drives and MIMOMICRO™ card readers, is announcing the release of Star Wars MIMOBOT Series 8 featuring iconic characters from Episode VI: Return of the Jedi. The eighth series in the Star Wars MIMOBOT collection includes Jabba the Hutt, Slave Leia, Jedi Luke, Admiral Ackbar, and Biker Scout - a joint 2012 San Diego Comic-Con and Star Wars Celebration VI exclusive - all sporting classic stylized MIMOBOT designs.

"We're over the forest moon of Endor with this latest in our series of Star Wars MIMOBOT flash drives. It's one of our best yet with a little something for every fan", says Scott Seraydarian, Director of Media at Mimoco. "There's cute, there's sexy; there are heroes, villains, and even sluglike gangsters. Series 8 continues the tradition of bringing our favorite Star Wars characters to the world of designer personal tech."




Jabba the Hutt MIMOBOT has grown fat and powerful on your data. This gangster from a galaxy far, far away doesn't forgive debts easily. Satiate the mighty and powerful Jabba the Hutt MIMOBOT's appetite by storing up to 64GBs of your pics, documents, and favorite Max Rebo Band jams on him!




From her first appearance chained to Jabba's throne in Return of the Jedi, Slave Leia took her fate into her own hands and helped change the course of the galaxy, and did it all while looking good. She was the perfect balance of form and function, just like your Slave Leia MIMOBOT. With her sexy design and up to 64GBs of capacity, she's the perfect flash drive for storing and transporting all your digital data.




When last we saw Luke Skywalker at the end of The Empire Strikes Back, he was wearing comfy, loose fitting robes, and testing out his new mechanical hand. The Luke we encounter in Return of the Jedi is dressed all in black and means business. This is confident Luke. Powerful Luke. Jedi Luke. And Jedi Luke MIMOBOT is no different. Secure in his Jedi powers, he's also confident that no one, not Jabba, Vader, nor the Emperor himself can sway him to the dark side and endanger your most valued digital data. This Jedi Knight may be dressed in black, but he's all light.




One of Star Wars fans' favorite characters, Admiral Ackbar didn't need much screen time to make an impression. He hates the Empire and he hates being surprised by operational shield generators! Ackbar is a Mon Calamari, a squid-like species equally at home on land, in the water, and in space. Admiral Ackbar MIMOBOT is equally at home on your desk, in your pocket, or plugged into your computer. Command the fleet of all your most important data and files with your Admiral Ackbar MIMOBOT. With a flash drive design this cool, you can't resist, can you? You might even say, it's a trap...!




Native Ewoks scatter in the underbrush when Biker Scouts zip by on their speeder bikes, but just wait until some 'rebel scum' show up to take down that shield generator. That's when we see exactly what Biker Scouts are made of. Appearing on Return of the Jedi's forest moon of Endor, Biker Scout MIMOBOT will make his appearance as a joint San Diego Comic-Con and Star Wars Celebration VI exclusive. With a numbered release of only 1,000 units and a memory capacity of up to 64GBs, the limited edition Biker Scout MIMOBOT is the perfect designer USB flash drive for the die-hard Star Wars fan with data on the go.

Available in 8GB to 64GB capacities, the Star Wars MIMOBOT Series 8 collection lets you store and transport all your digital music, pics, documents, and more. And with exclusive preloaded digital extras like Mimory™ & mimoDesk™ suites of Star Wars-themed icons, avatars, screensavers, wallpapers, and the mimoByte™ sound software that plays authentic Star Wars audio clips when MIMOBOT is inserted or ejected from your computer, you get a whole lot of function with a whole lot of form.

The Star Wars MIMOBOT Series 8 USB flash drive collection is now available at www.mimoco.com, and in select retail shops worldwide. The joint San Diego Comic-Con and Star Wars Celebration VI exclusive, Biker Scout MIMOBOT, will first be available at Comic-Con International in San Diego, CA on July 11-15 and at Star Wars Celebration VI in Orlando, FL on August 23-26.

# # #
Related Stories