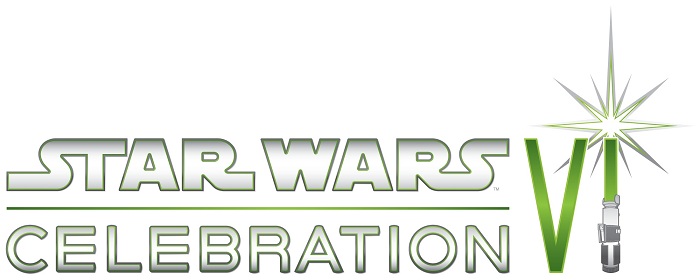 CVI: Official Pix Autograph Ticket Pre-Order
Posted By Chris on July 8, 2012
Attending Celebration VI in August? Now you can pre-purchase your autograph coupons for all attending guests. Certain guests are expected to sell out, so don't wait!

From OfficialPix.com:

Pre-purchase your Celebration VI autograph tickets now! Customers who pre-purchase their tickets will receive priority access to actors with queues before fans who buy their tickets at the event. Autograph tickets are good for ONE autograph per ticket per actor. Ticket is good for an autograph on an item you bring with you, a complimentary 8x10 inch lithograph from the actor's table, or on an item you purchase from the Official Pix booth.

As a special BONUS, the first 1000 customers to pre-purchase $250.00 or more in autograph tickets will receive a very limited Official Pix Celebration patch.

Note: We do not mail out tickets. All tickets will be held under the purchasers name and can be picked up at the show in the autograph area with an ID and your paypal transaction printout. If you make multiple purchases, please bring a paypal receipt for each. If an actor is unable to attend, we will issue a refund via Paypal after the event.

For a detailed list of attending actors, autograph ticket requirements, and more, click here.

Head on over and check out the pre-order page here.

Fans who attended Celebration V might remember the official Drop-Off service available for those that didn't want to wait in a line to have their item(s) signed. This same option will be available at Celebration VI. Additionally, there is an official Send-In option for personal items available for those that cannot attend in person. Click here for all the details!
Related Stories
| | |
| --- | --- |
| August 5, 2012 | CVI: Official Pix Show Exclusives |
| July 23, 2012 | CVI: Send-In & Photo-Pick Order Deadline |
| July 18, 2012 | CVI: Speed Dating Details Released |
| July 13, 2012 | CVI: Mark Hamill Returns To Celebration |
| July 10, 2012 | CVI: Tickets By Mail Deadline Approaching |
| July 9, 2012 | CVI: Fourth Set Of Art Prints Revealed |
| July 9, 2012 | CVI: Official Pix Send-In & Pre-Order Service |
| June 30, 2012 | CVI: Official Pix Autograph Program Update |
| June 29, 2012 | CVI: More Guests Announced |
| June 22, 2012 | CVI: Five More Guests Added |
| June 15, 2012 | CVI: Temuera Morrison Confirmed |
| June 13, 2012 | CVI: Sound Legend Returns To Celebration |