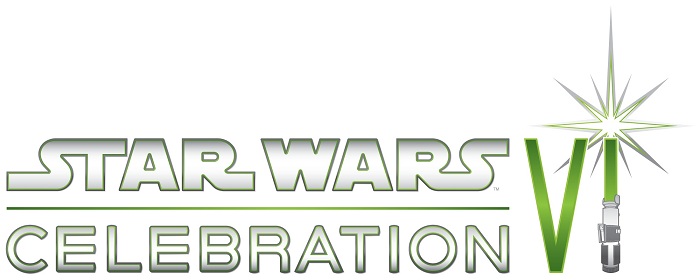 CVI: Kevin Smith Is Headed To Orlando
Posted By Mike on June 26, 2012
Movie director and constant podcaster Kevin Smith is heading to Star Wars Celebration VI for a Q&A on August 23rd. If you're a fan of Kevin Smith then you're obviously aware of his mega-Star Wars fandom whether it be demonstrated through the numerous references in his films to the numerous references in his many podcasts. This will be a rare chance to see him wax philosophical on all things Star Wars in person, though you may not want to bring your kids to this one. He doesn't tend to censor himself. Here's a little bit from the Orlando Sentinel source post:


'"I took my fandom of 'Star Wars' and kind of made it one of the cornerstones of what I do," Smith said Thursday. Mentions of the films were worked into "Clerks" and "Mallrats," two early Smith films.

"It kind of became expected that anytime I was making a flick there would be some sort of 'Star Wars' joke or reference," said Smith, 41. "I kept it up for a long, long time."

His hard-core fandom has roots in two childhood events. The first was seeing three costumed characters ?????? Darth Vader, Chewbacca and a stormtrooper ?????? at the grand opening of a toy store.

"We're talking pre-cable TV, pre-Internet, pre-anything interesting," Smith said. "It was magical, man."

His second big "Star Wars" moment was when a friend received a mail-order set of "Star Wars" action figures.

"We didn't have a VCR back then. You couldn't run a DVD of 'Star Wars' over and over again," he said "You saw it when it was in the theaters, and then if you wanted to enjoy it again, you kind of had to make it up yourself, and the action figures were helpful when it came to that."'



An Evening with Kevin Smith will be hosted in the Orange County Convention Center though tickets for this particular event are being sold separately. If you've already purchased your CVI tickets, then you can purchase your Kevin Smith tickets starting on Monday, June 25th. Otherwise, the tickets, ranging in price from $15 to $75, will go on sale for the general public on July 2nd.

Click here for more at OrlandoSentinel.com.


UPDATE: Here's the official press release...



Kevin Smith to Appear at Star Wars Celebration VI!


Star Wars Celebration welcomes writer, director, and fanboy Kevin Smith to a galaxy far, far away! Star Wars Celebration, taking place August 23-26, at the Orange County Convention Center, is the world's biggest Star Wars party, featuring events, activities, and special guests from the theatrical Star Wars saga through Star Wars: The Clone Wars and all the books, comics, toys, and games in between! Guests include names tied to the core of the Star Wars saga such as Carrie Fisher (Princess Leia) and Ian McDiarmid (Emperor Palpatine) as well as celebrity fans including Seth Green (Robot Chicken) and Chris Hardwick (Nerdist).

Now, Star Wars Celebration is excited to have Kevin Smith make his Celebration debut, kicking off the convention with a special "Evening with Kevin Smith" on August 23rd!

Kevin will be appearing for an evening of stories and conversation in the Orange County Convention Center's Chapin Theater, discussing his career, his fandom, and how Star Wars intertwines both. Smith, most known for the world he created in Clerks, and since expanded in Mallrats, Chasing Amy, Dogma, Jay and Silent Bob Strike Back, and Clerks II, has also written, directed, and produced projects including Cop Out and Red State. In the comics world, he's penned stories for heroes including Spider-Man, Daredevil, Green Arrow, Batman, and Green Hornet. Online, Smith is behind the SModcast podcast and SModcast Internet Radio channel featuring regular weekly podcasts from Smith and over 20 of his contemporaries and collaborators.

Smith has yet to work officially on a Star Wars project, but his is the voice of the zeitgeist in the pop culture world, and he's long been a fan of the Star Wars saga, with its characters, elements, and fan paraphernalia a part of many of his works. Smith will be coming to Star Wars Celebration to speak about his long love-affair with Star Wars, how it shaped his youth, and how it still informs his career.

Star Wars Celebration's "Evening with Kevin Smith" begins at 7:00 p.m. on August 23rd and is a separate, ticketed event from the rest of Star Wars Celebration VI. Tickets go on sale Monday, June 25th to current Star Wars Celebration attendees (check your emails on Monday morning for the link and password) and July 2nd for the general public. Tickets begin at only $15 and go up to a limited $75 package, which includes a signed Kevin Smith photo. Tickets are free to Celebration VIPs who have purchased Jedi Knight and Jedi Master ticket packages. For more information and to purchase tickets, please visit www.starwarscelebration.com. Please note that Star Wars Celebration's "Evening with Kevin Smith" is recommended for adult audiences only.




Star Wars Celebration VI
August 23-26, 2012
Orlando County Convention Center
Orlando, Florida





****Plan on attending Star Wars Celebration VI in Orlando this August? Then you should hang out with us at the official TheForce.net / FanForce.net / Rebelscum.com / ForceCast.net party. Get all the details right here! We hope to see you there!
Related Stories